Seed Landscapes offers a range of services, from garden consultation to design and build services catering to residential and commercial clients. Below is a list of services that Seed Landscapes provides and explanation on what each service entails. This includes the procedure followed to achieve each stage.
Most commonly I provide a concept plan and a planting plan, and where necessary, a schedule of works and working drawings.
Where do you start? – With a Plan. The Layout Plan or Concept Plan is your Key to a Successful Landscape Project.
Responsive design is tailored to answer your specific needs for a landscape that's as good to live in as it is to look at.
We work together to create a world in your backyard built just for you.
Get your wish list defined and on paper. We meet and chat with you about how you like to spend time in the garden, what your lifestyle is and what inspires you. Taking into account the architecture and site along with the wider landscape we work with you to prepare a Personalised Design Brief. This in turn, forms your unique site specific Landscape Design or Concept Plan.
The Concept Plan is to scale, and clearly defines the garden layout, hard landscaping, areas of planting and design features with notes on materials and finishes. It is a valuable communication tool between the designer, client and the landscape contractor. The plan enables landscape contractors and builders to quantify materials required and prepare a quote for the works. You may choose to do the work yourself and armed with an easy to follow plan you can implement the Concept Plan in stages.
A lot of elements interact in a space – put them all on paper and you will catch problems before they are built. If you want a functional and beautiful space, able to be well communicated, call on the Professional Auckland Landscape Design and Planning Services of Seed Landscapes.
With our Vision, Knowledge and Experience talk to us about what is achievable at your place. Contact us to discuss your requirements.
A professional Garden Designer will create a site specific Planting Plan designed to enhance your garden. Seed can plan and create a private haven or a welcoming entrance with smart street appeal applying carefully considered planting choices.
A Planting Plan provides information on the plants that will best support your concept plan design or to add fresh new layers, colour and structure to your existing garden.
Colour combinations, rich contrasting textural interest, calming cool green vistas, shady characters, feature plants & trees and layers providing depth and privacy are all considerations in a planting plan. With Seeds experience we will create a garden scheme that complements your home and a garden you love being in.
The Planting Plan includes a plant schedule showing the botanical and common names of plants, numbers of each species required and their bag sizes or grades. Images of the plants are provided so you can visualise the garden, the exact position of each plant or group is shown. With knowledge and expertise the planting scheme is tailored for your gardens soil and climatic conditions. A garden survey is key to the success of your planting plan, soil improvements and recommendations are included as planning for your gardens health and vigour over time.
With a comprehensive planting plan you may choose to plant yourself, we offer an onsite plant positioning service and planting advice for those who want some help getting started, alternatively you may want to take advantage of the services of our Professional Planting Team.
With a detailed Planting Plan you ensure that you are making the most of your garden while avoiding costly mistakes, by having the right plants in the right place, first time.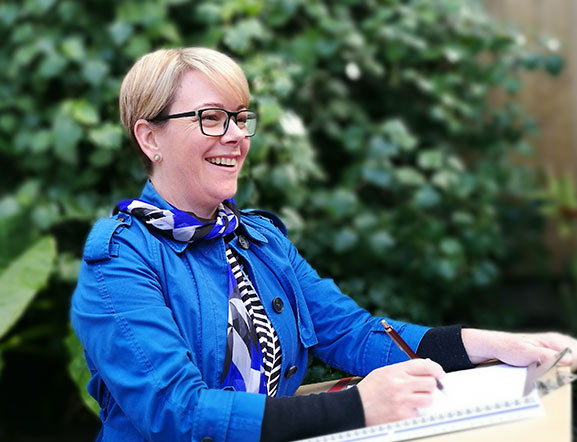 Get a Fresh Perspective on your garden. A Design Professional will provide creative ideas on revitalising an area of your garden.
A 90 minute service with a visit to your home offering innovative design solutions and practical advice on a specific area of your garden such as an entrance or courtyard.
Another option is a 'walk and talk' with notes. Perfect for when you need guidance to help resolve a garden bed layout, plant selection for privacy or additional planting to fill and refresh your existing garden beds. Our qualified design and horticultural expert will solve your garden dilemmas by offering insightful design, plant and soil advice.
We provide you with a simple sketch illustrating the design ideas and/or a list along with images of your professionally selected plants and materials.
Ideas, Advice and Solutions – Inspiration guaranteed.
To arrange a Garden Consultation, simply contact us today.
Please note: This service is suitable for a small area and/or problem solving for an existing garden and does not replace a comprehensive Concept Plan or Planting Plan.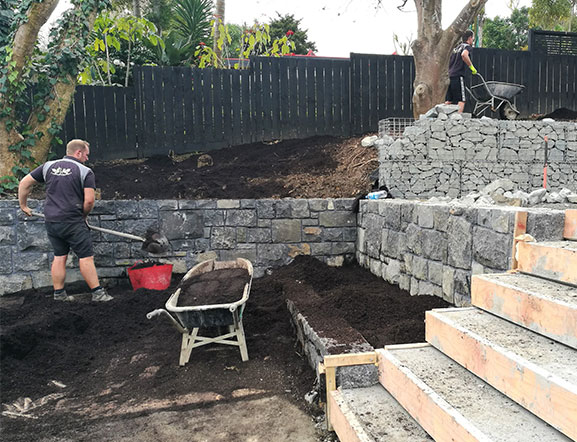 PROJECT MANAGEMENT & CONSTRUCTION
Once the plans are complete Seed can arrange the realisation of your garden.
Working with a specialist designer gives you the freedom to look at a number of contracting companies for your build ensuring you get the best value and fit for your job.
We work in partnership with landscape contracting companies chosen for their craftsmanship who can confidently build from your concept plan. We choose contractors for their integrity, ingenuity and pride within their team and work. Comprehensive quotes are provided from our onsite meeting and discussions on what is required for the build process. If required, sourcing and specification on materials, colours and finishes along with any custom designed elements is finalised with the client at this stage and information is communicated to the contractors for their quoting information.
Clients can confidently choose from the contractors who have provided quotes and any queries can be addressed before engagement. Referrals are provided so you can talk to past clients along with images of work and examples that you can physically view for your peace of mind. Indemnity insurance and landscape affiliation details are provided.
During construction Seed will communicate during the build progress with site visits, phone calls and e-mail with the contractor and client to ensure the integrity of the design is being carried out and the build is informed. Comprehensive progress reporting and documentation is supplied.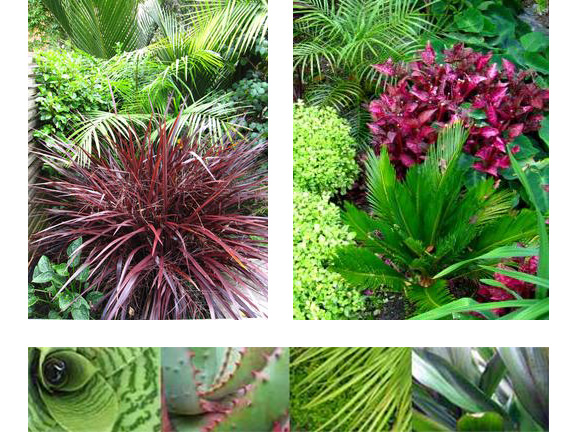 The plants are the finishing touch to compliment your designed garden.
From your planting plan we can provide a comprehensive quote for the plants.
We deal directly with specialist trade nurseries and source quality plants at a great price delivered to your home ready for planting. You may wish to plant yourself and use our layout service with soil and planting advice to get you started or have your garden expertly finished with our qualified horticulture certified planting team.
Talk to us about getting the right plants for the right place, first time.
Our entire experience with Seed Landscapes was fantastic. Donna's expert advice was well appreciated. She is professional, clearly knows her trade, is prompt and clear with communication and is a lovely person. We needed our plants by a deadline and Donna achieved this making it an easy process. I dread to think of all the hours we spent at garden centres trying to organise the plants ourselves thinking it would save money - my advice... leave it to the experts at Seed Landscapes!!
We continue to be amazed at how we are now so attracted to and utilize so often a part of our property that previously was completely unavailable to us. We love the new perspective across the pool, leaping in from the deck is also enjoyed by some - we have a chiminea and old kauri table and it is a delight to see our sons and their girlfriends enjoying our new garden under the stars.
Donna has done an excellent job of the landscaping of our new home. We are delighted with the result. She is professional in her approach and knowledgeable in her area of expertise. We felt we could rely on her advice and liked her suggestions. She was speedy in responding to our questions and she quickly gained our trust. We would not hesitate to recommend her services and will use her again when the situation arises.
Donna was fantastic! Punctual and attentive, she listened carefully and her service was excellent. The plan we received was comprehensive, she catered to our requirements in every way and offered suggestions for changes to suit our budget. We would have no hesitation in recommending Donna for any landscaping project.
Thanks Donna for the highly efficient and professional service. I contacted Seed on Friday, Donna came to see us on the Monday and by Wednesday we had a detailed drawing outlining what plants are best where and also pictures of what species looked like. I would highly recommend Donna to anyone. Thanks 🙂
Donna had so many great ideas on plants, many that never would have occurred to me to select. The whole garden came together really well and I couldn't be more happy with the result. Donna's follow through was fantastic.
Donna has landscaped five properties for me over the last four years. Donna has proven herself very capable over taking a brief from someone with no landscaping knowledge and turning this into a well conceived plan, that often exceed what I had envisaged. Donna sticks to budgets and completes the projects on time. I would highly recommend Seed Landscapes to anyone considering a landscaping project.
We are delighted with our new garden which is constantly changing with the different seasons. It makes the most of the available space and provides an area of peace and tranquility. The garden looks wonderful at night with lighting providing a relaxing atmosphere for barbeques and entertaining – something all the family can enjoy. We would highly recommend Donna as a professional, creative and knowledgeable landscape designer.
Donna and her team of contractors were fantastic. My expectation of timings and service were high, but Donna and her team managed the project and process extremely well. 1yr on from the redesign and the planting that was recommended and implemented have worked fabulously. As have all the other aspects of design. If you're looking for a professional that works to achieve your goals in design, planting and importantly cost, give Donna a call.
Donna responded quickly to my initial enquiry and her knowledge and professionalism was evident from the first meeting. Within the set timeframe Donna provided a comprehensive and detailed plan covering all aspects of the design e.g plants, garden preparation and post planting care as well as hard landscaping and additional suggestions to consider. The quality of the plan was first class and she was happy to discuss any parts I didn't understand or needed help with. The design met all my criteria and the value Donna provides is exceptional. I highly recommend Donna's services.
Take the first step to making your vision a reality.