Seed Landscapes offers a range of services, from garden consultation to design and build services catering to residential and commercial clients. Below is a list of services that Seed Landscapes provides and explanation on what each service entails. This includes the procedure followed to achieve each stage.
Most commonly I provide a concept plan and a planting plan, and where necessary, a schedule of works and working drawings.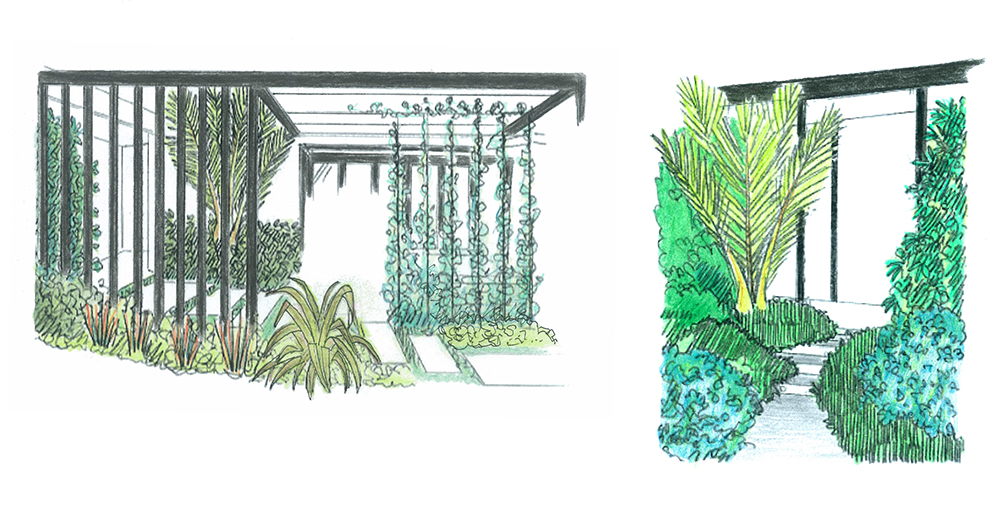 Get a Fresh Perspective on your garden. A Design Professional will provide creative ideas on revitalising an area of your garden.
Learn more here
Please note: This service is suitable for a small area and/or problem solving for an existing garden and does not replace a comprehensive Concept Plan or Planting Plan.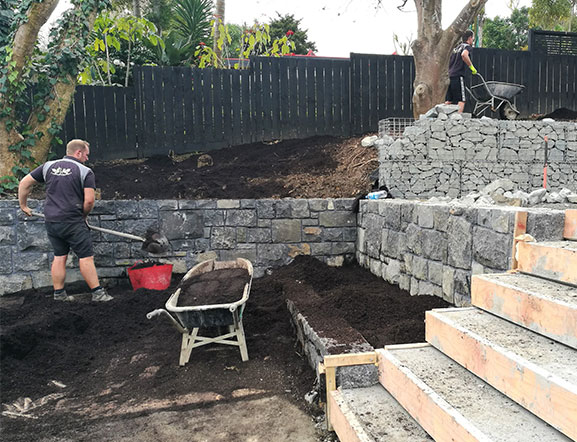 PROJECT MANAGEMENT & CONSTRUCTION
Once the plans are complete Seed can arrange the realisation of your garden. Working with a specialist designer gives you the freedom to look at a number of contracting companies for your build ensuring you get the best value and fit for your job.
Learn more here.
Our entire experience with Seed Landscapes was fantastic. Donna's expert advice was well appreciated. She is professional, clearly knows her trade, is prompt and clear with communication and is a lovely person. We needed our plants by a deadline and Donna achieved this making it an easy process. I dread to think of all the hours we spent at garden centres trying to organise the plants ourselves thinking it would save money - my advice... leave it to the experts at Seed Landscapes!!
We continue to be amazed at how we are now so attracted to and utilize so often a part of our property that previously was completely unavailable to us. We love the new perspective across the pool, leaping in from the deck is also enjoyed by some - we have a chiminea and old kauri table and it is a delight to see our sons and their girlfriends enjoying our new garden under the stars.
Donna has done an excellent job of the landscaping of our new home. We are delighted with the result. She is professional in her approach and knowledgeable in her area of expertise. We felt we could rely on her advice and liked her suggestions. She was speedy in responding to our questions and she quickly gained our trust. We would not hesitate to recommend her services and will use her again when the situation arises.
Donna was fantastic! Punctual and attentive, she listened carefully and her service was excellent. The plan we received was comprehensive, she catered to our requirements in every way and offered suggestions for changes to suit our budget. We would have no hesitation in recommending Donna for any landscaping project.
Thanks Donna for the highly efficient and professional service. I contacted Seed on Friday, Donna came to see us on the Monday and by Wednesday we had a detailed drawing outlining what plants are best where and also pictures of what species looked like. I would highly recommend Donna to anyone. Thanks 🙂
Donna had so many great ideas on plants, many that never would have occurred to me to select. The whole garden came together really well and I couldn't be more happy with the result. Donna's follow through was fantastic.
Donna has landscaped five properties for me over the last four years. Donna has proven herself very capable over taking a brief from someone with no landscaping knowledge and turning this into a well conceived plan, that often exceed what I had envisaged. Donna sticks to budgets and completes the projects on time. I would highly recommend Seed Landscapes to anyone considering a landscaping project.
We are delighted with our new garden which is constantly changing with the different seasons. It makes the most of the available space and provides an area of peace and tranquility. The garden looks wonderful at night with lighting providing a relaxing atmosphere for barbeques and entertaining – something all the family can enjoy. We would highly recommend Donna as a professional, creative and knowledgeable landscape designer.
Donna and her team of contractors were fantastic. My expectation of timings and service were high, but Donna and her team managed the project and process extremely well. 1yr on from the redesign and the planting that was recommended and implemented have worked fabulously. As have all the other aspects of design. If you're looking for a professional that works to achieve your goals in design, planting and importantly cost, give Donna a call.
Donna responded quickly to my initial enquiry and her knowledge and professionalism was evident from the first meeting. Within the set timeframe Donna provided a comprehensive and detailed plan covering all aspects of the design e.g plants, garden preparation and post planting care as well as hard landscaping and additional suggestions to consider. The quality of the plan was first class and she was happy to discuss any parts I didn't understand or needed help with. The design met all my criteria and the value Donna provides is exceptional. I highly recommend Donna's services.
Take the first step to making your vision a reality.