Landscape / Garden Planting Plans
How do you create a successful Garden? – With a Plan.
A professional Garden Designer will create a site specific Landscape Planting Plan designed to enhance your garden. Seed can plan and create a private haven or a welcoming entrance with smart street appeal by applying carefully considered planting choices.
A Planting Plan provides information on the plants that will best support your landscape plan design or add fresh new layers with colour and structure to your existing garden layout.
Colour combinations with rich contrasting textural interest, calming cool green vistas, shady characters along with feature plants & trees and layers providing depth and privacy are all considerations in a planting plan. With Seeds vision and passion for plants, leave it to the experts to create a garden scheme that complements your home and a garden you just love being in.
The Planting Plan includes a schedule showing the botanical and common names of plants, numbers of each species required and their bag sizes or grades. The exact position of each plant or group is shown. Images of the plants are provided so you can visualise the garden.  With horticultural knowledge and expertise the planting scheme is tailored for your gardens soil and climatic conditions. A garden survey is key to the success of your planting plan.  Soil improvements and recommendations are included for your gardens health and vigour over time.
Take advantage of Seeds' professional planting team to install your new plants, adding the all important finishing touches to your garden.
For those who want to dig in and plant themselves, you can do so with confidence armed with your comprehensive planting plan.  We offer an onsite plant positioning service and planting advice for those who want some help getting started. 
With a detailed Planting Plan you ensure that you are making the most of your garden while avoiding costly mistakes, by having the right plants in the right place, first time.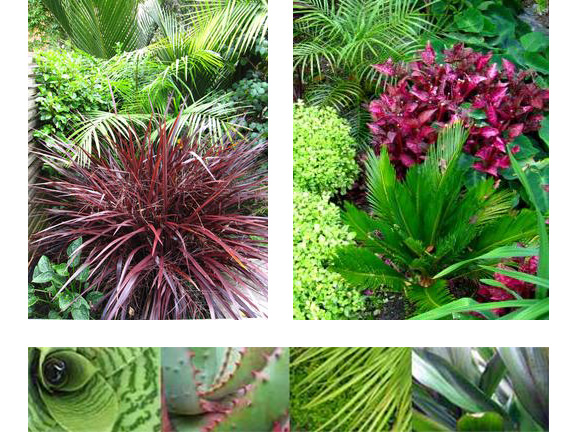 The plants are the finishing touch to compliment your designed garden.
From your garden planting plan we can provide a comprehensive quote for the plants.
We deal directly with specialist trade nurseries and source quality plants at a great price delivered to your home ready for planting.
You may wish to plant yourself and use our layout service with soil and planting advice to get you started or have your garden expertly finished with our qualified horticulture certified planting team.
Talk to us about getting the right plants for the right place, first time.
Our entire experience with Seed Landscapes was fantastic. Donna's expert advice was well appreciated. She is professional, clearly knows her trade, is prompt and clear with communication and is a lovely person. We needed our plants by a deadline and Donna achieved this making it an easy process. I dread to think of all the hours we spent at garden centres trying to organise the plants ourselves thinking it would save money - my advice... leave it to the experts at Seed Landscapes!!
We continue to be amazed at how we are now so attracted to and utilize so often a part of our property that previously was completely unavailable to us. We love the new perspective across the pool, leaping in from the deck is also enjoyed by some - we have a chiminea and old kauri table and it is a delight to see our sons and their girlfriends enjoying our new garden under the stars.
Donna has done an excellent job of the landscaping of our new home. We are delighted with the result. She is professional in her approach and knowledgeable in her area of expertise. We felt we could rely on her advice and liked her suggestions. She was speedy in responding to our questions and she quickly gained our trust. We would not hesitate to recommend her services and will use her again when the situation arises.
Donna was fantastic! Punctual and attentive, she listened carefully and her service was excellent. The plan we received was comprehensive, she catered to our requirements in every way and offered suggestions for changes to suit our budget. We would have no hesitation in recommending Donna for any landscaping project.
Thanks Donna for the highly efficient and professional service. I contacted Seed on Friday, Donna came to see us on the Monday and by Wednesday we had a detailed drawing outlining what plants are best where and also pictures of what species looked like. I would highly recommend Donna to anyone. Thanks 🙂
Donna had so many great ideas on plants, many that never would have occurred to me to select. The whole garden came together really well and I couldn't be more happy with the result. Donna's follow through was fantastic.
Donna has landscaped five properties for me over the last four years. Donna has proven herself very capable over taking a brief from someone with no landscaping knowledge and turning this into a well conceived plan, that often exceed what I had envisaged. Donna sticks to budgets and completes the projects on time. I would highly recommend Seed Landscapes to anyone considering a landscaping project.
We are delighted with our new garden which is constantly changing with the different seasons. It makes the most of the available space and provides an area of peace and tranquility. The garden looks wonderful at night with lighting providing a relaxing atmosphere for barbeques and entertaining – something all the family can enjoy. We would highly recommend Donna as a professional, creative and knowledgeable landscape designer.
Donna and her team of contractors were fantastic. My expectation of timings and service were high, but Donna and her team managed the project and process extremely well. 1yr on from the redesign and the planting that was recommended and implemented have worked fabulously. As have all the other aspects of design. If you're looking for a professional that works to achieve your goals in design, planting and importantly cost, give Donna a call.
Donna responded quickly to my initial enquiry and her knowledge and professionalism was evident from the first meeting. Within the set timeframe Donna provided a comprehensive and detailed plan covering all aspects of the design e.g plants, garden preparation and post planting care as well as hard landscaping and additional suggestions to consider. The quality of the plan was first class and she was happy to discuss any parts I didn't understand or needed help with. The design met all my criteria and the value Donna provides is exceptional. I highly recommend Donna's services.
Take the first step to making your vision a reality.